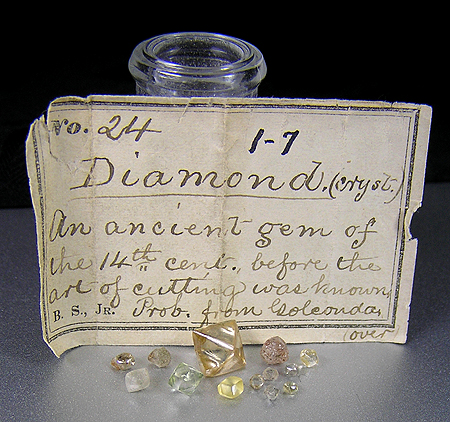 Photo: E. Skalwold

13 Natural Diamond Crystals from 3.18 to 0.05 cts.
Benjamin Silliman, Jr. (1816 – 1885) Collection, Cornell University (original label)
Professor of Chemistry, Yale University
Curator of Yale's mineral collection
following his brother-in-law, James Dwight Dana and his father,
Benjamin Silliman, Sr. (for whom sillimanite is named).
(The first official mineral curator at the Peabody was George Jarvis Brush in 1866).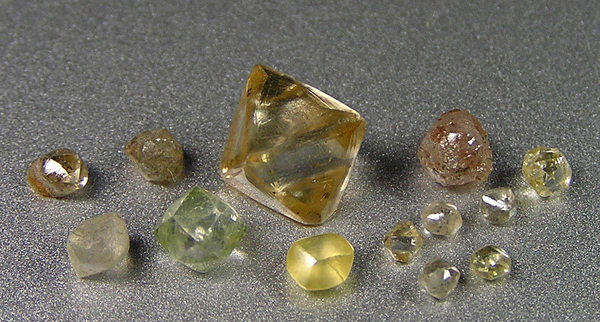 Photo: E. Skalwold

Carat Weights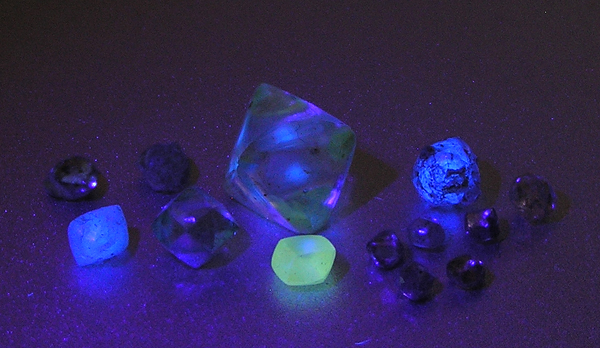 Photo: E. Skalwold

View with UVLW pen light.
Most of what is seen here is just reflection from the light.
The largest xtl actually fluoresces moderate yellow; green xtl: weak green; frosted white and pink xtls:
strong bluish white and small xtl in right front and two in left rear: weak yellow. All others: inert.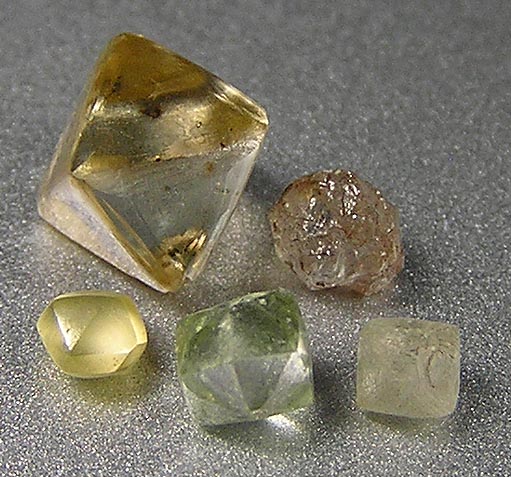 Photo: E. Skalwold

The 5 Larger Crystals
Left to Right
Back: 3.18 ct and 0.58 ct
Front: 0.24 ct, 0.63 ct and 0.30 ct


Back